We hire a staff of about 8, many college students or college graduates. We strive to hire individuals who are: seeking a non-mainstream work experience; willing to wear many hats during their employment; able to work well with others and able to take direction but also know when to take the initiative. We want our employees to enjoy the outdoors and nature. We want them to value spending a work season here and have it generate wonderful memories-perhaps feeling it was hard work but a great experience.  We do want our staff to enjoy the work, the beauty of the land and those they are working with. A ready smile is an asset in our business.
We expect excellence both indoors and out on the trail, both on and off the horse, with or without guests. We look for an attitude that is mindful of others, a willingness to pitch-in wherever a hand is needed and efforts to complete the tasks at hand to the best of one's abilities.
A Few Employment Facts:
1.All positions require the applicant to be 18 years of age or older, in good health and with work experience.
2.Positions start in early May and the ending dates may vary from late August to mid-October. We do have some openings throughout the season at various starting dates.
3.All positions are about 45 hours per week.
4.Room and Board are provided. Housing is modest but comfortable. Some employees will have private rooms and others will share semi-private rooms. All rooms have their own bathrooms. Staff are expected to keep rooms clean and picked-up. Rooms are to be returned to their original state upon departure.
5.Drug use is not allowed on the premises.
6. No drinking if under 21 years of age.
7 No smoking in any of the ranch buildings or in proximity to the ranch buildings.
8. No ranch horses, vehicles, ranch equipment, tools or supplies are to be used for personal use unless permission is first obtained from the employers.
9. Meals are served family style at set times.
10. No pets.
Appearance and Dress: A neat, well – groomed appearance is expected.  No halter tops, spaghetti straps, baggy jeans, holes in jeans, low cut jeans that are impractical for ranch work. Long hair needs to be secured when working, especially in the kitchen.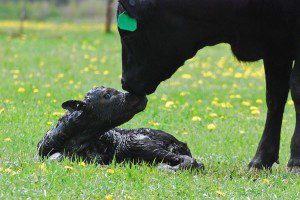 Benefits: All positions include a monthly salary, bonus, room and board. Salary is determined based on experience. Most positions include one and one-half days off per week. Laundry facility available at no cost. Wi-Fi service available.
Ranch Personnel Positions Currently Available as of June 12th, 2022:  
Experienced horseback rider; Irrigator; Cook
Qualifications:
Horseback rider– experienced rider who will be able to improve all-around performance and dependability of horses that need extra training.  Our horses are all broke and the training comes while riding them and doing cattle work.
Irrigator: We flood irrigate about 900 acres of grass land and put up a small amount of hay. The irrigator will be responsible for flood irrigating the different lands in a pasture by moving and setting canvas dams.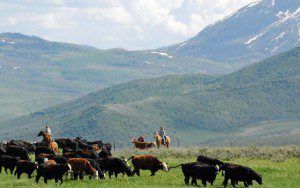 Cook:Prepares 3 meals per day for staff and a few guests from time to time. Meals are home-cooked with fresh breads, desserts, vegetables. Recipes available. Important to have good foundation for cooking, organizational skills, clean and safety minded, works well with others.
Positions are available now and ending dates flexible based on seasonal needs. If interested and feel this might be a good fit, we would love to hear from you to further discuss the opportunity.
No pets allowed. No housing available for families.
Vehicle is optional but encouraged.
All employees of Focus Ranch must be current on their Covid vaccines and booster if applicable by the start date. Proof of vaccination will be required.
Benefits: We provide housing, home-cooked meals, WiFi connection, laundry services and more. The pay depends on
experience and includes a monthly salary and a bonus at the end of the season. Days off: 1.5/week.
No interviews will be done over the phone without an application as we cannot answer or ask questions without having your information on hand.
Additional Information:  Since we hire based on your application and the information given, please include anything that might distinguish you from other applicants. You are encouraged to enclose a personal note and to use this as a way of introducing yourself to us! We are also available for a personal interview if you are ever in this area. If you accept a job at Focus Ranch, it is assumed you have read and accepted the ranch rules.
Employment Application
Complete the Application Online  or download, print and mail
Focus Ranch Employee Application (PDF) |  Focus Ranch Employee Application-2-16
Email (preferred)  completed application to:  roundup@focusranch.com
OR mail to: Focus Ranch  ……….. 74320 Routt County Rd. 129  ………… Slater, CO 81653