2019 Special Weeks at the Ranch
We are excited with our 2019 offerings, which allow our guests to take a ranch vacation and participate in a clinic or workshop. We receive our cattle around the middle of May and until they are shipped, the horseback riding focuses on cattle management. During these "special weeks" riding as well as the other ranch activities are available and daily schedules will be flexible so there is no missing out! This provides a perfect opportunity for vacationing with friends or spouse when interests differ.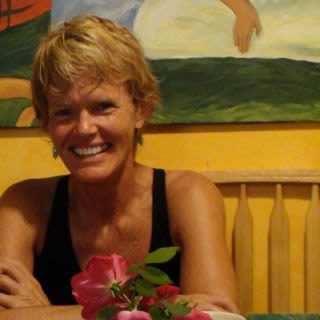 August 23rd to August 30th, 2015
Om on the range… An open invitation to join the joyful combination of riding your horse and riding your breath…yoga to start the morning before the days ride, and yoga in the early evening to integrate all the sensations of your fabled day. Yogi and massage therapist, Martha McPherson, will be your guide in the pleasures of uniting breath and body in the art of yoga. A massage and yoga therapist living in Boulder, Colo., Martha's ever deepening knowledge of yoga will be shared with a practical and passionate approach, whatever your level.
read more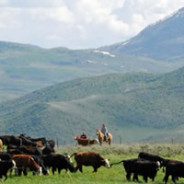 Week of May 27th, 2018
By the middle of May, we will have received our yearling cattle from their winter pasture.  Typically, we have about 1500 head of spayed heifers on pasture in central California. The cattle will be trucked here when we have grass to support them, usually mid-May.
In the springtime when the cattle arrive we work them, which means they are: vaccinated, fly tagged, wormed, some are branded and various other procedures tailored to the individual needs of each animal.
read more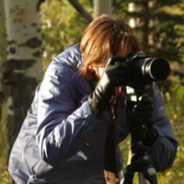 June 23 to June 29, 2019
Insights Into Photography And Personal Vision – Karen covers both the technical and aesthetic sides of digital photography and will guide you in developing and expanding your own unique photographic vision. During field exercises, Karen will provide opportunities to broaden your creative spirit and challenge you to try new techniques with your camera.
read more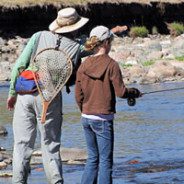 July 1st- 7th, 2018
Cliff again will be offering his fly fishing clinic in 2018. Whether you are new to fly fishing or just needing some tips, this clinic is designed to tailor the content to participants' needs -providing practical experience. It covers a broad range of skills-novice to experienced. Those who want a thorough introduction to the sport, will receive hands on instruction. Those who are already proficient, may benefit from his guiding skills.  Topics to be covered include: fly casting techniques; gear; knot tying; trout behavior; water entomology and flies; river anatomy; fishing strategies, catch and release and trout fishing techniques.
read more