Focus Updates-
2020 In Review & 2021 Plans!
With the 2020 cattle season behind us, we now pause and look back to see where we have been as well as look ahead to see where we are going. Where we have been is easy- in quarantine on the Ranch and following the science. It was a challenging time but in many ways we were in a much better position to weather the Pandemic of 2020 than most. Many of you will understand that the daily routines of the Ranch do not differ a whole lot from normal years. What did change was the absence of guests, employee restrictions concerning off-ranch activities, a smaller crew than usual and almost daily deliveries by UPS and FedEx.
Environmental Challenges: 2020 started with a snow pack close to average. The runoff was good and the stock ponds filled. The reservoir filled close to capacity and irrigation began but we did were short an experienced irrigator. This cost us in grass for the cattle and a diminished hay crop. Coupled with this was a dry, hot spell with no rain but plenty of wind. Grazed pastures did not regrow which shortened our grazing season. As if this was not enough, add a plague of grasshoppers to the mix and we had the perfect storm, so to speak. A year with many strikes against us-a pandemic, drought, plague of grasshoppers and forest fires in the west.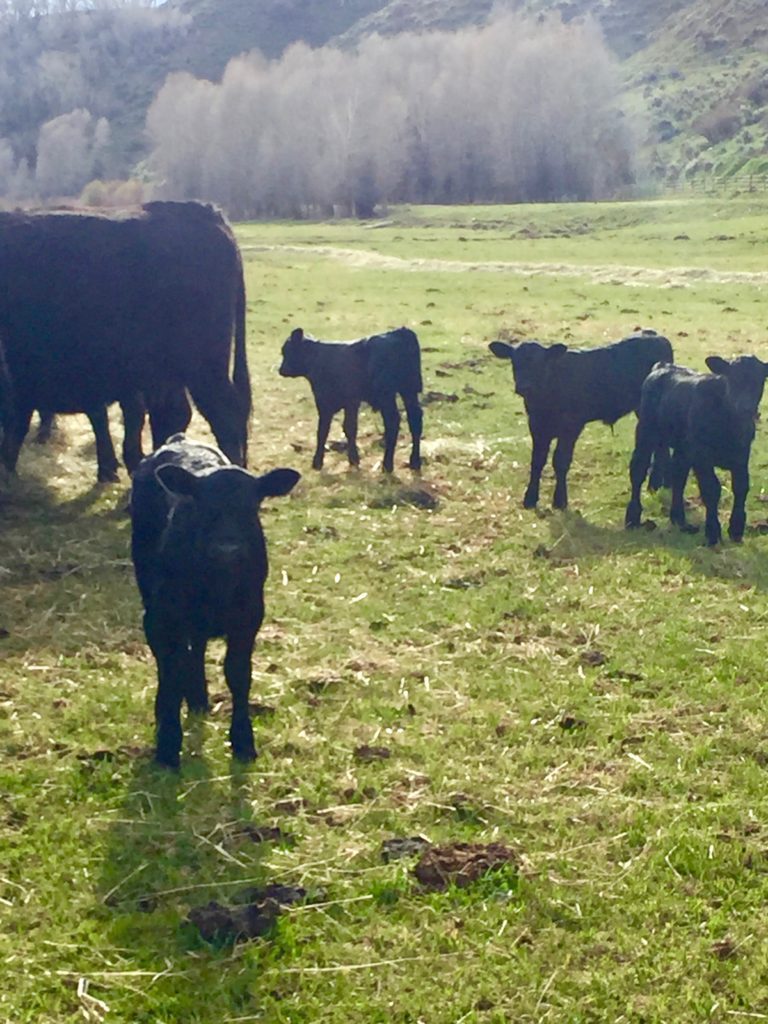 Cattle: We ran approximately 1170 head of yearling cattle here on the ranch after we sold off a bigger end in California. Our plan was to hold back a smaller end to ship later in September. However, due to the negative impact of the conditions mentioned in the preceding paragraph, we were forced to ship everything in August. The bottom line, it was not a good year and the cattle market showed no mercy.
Cows: We did calve out 32 head of cows and shipped the calves in November. The price was not good but with no hay to spare to hold them over, we opted to sell.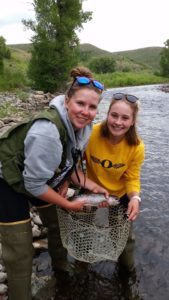 Fishing was also impacted by the prevailing warmer temperatures and low stream flow. It was very good early in the season but the runoff started to subside in mid-June and the daytime temperatures soared and remained warm from late June to September. Since we did not take any guests, our stretch of river was protected as much as possible. It was rarely fished by a few relatives and friends that came to help out with the ranch work and had a little time to tie a fly to their line and cast. Cliff Watts found time to take a couple of the staff for a lesson. There were days in August and September when the cubic feet per second (cfs) were recorded at only 12. A normal reading for this time of the year would be 20-35 cfs.
Highlights of 2020:
We hired a wonderful staff that were willing to take on the ranch jobs to the best of their abilities. It seemed that fencing, riding and ditch work occupied most of their time but then there was also haying, cooking and ranch maintenance and if I wanted, I could keep adding to the list of all that they did this season. What Terry and I liked the most was their cheerfulness. Difficult times are much more tolerable if they are interspersed with humor and laughter-at least occasionally. We appreciated the fact that they liked each other and with the quarantine in place, enjoyed hanging out together.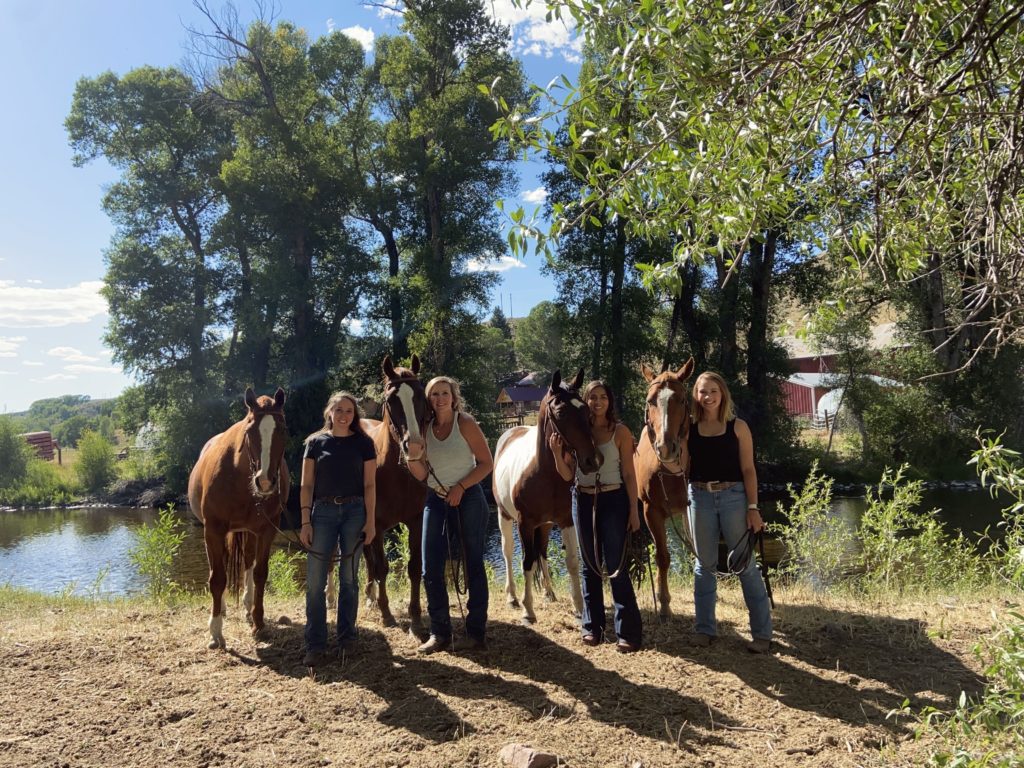 Projects Completed in 2020:
With the lockdown in Peru due to Covid, the Peruvians could not return. Family and friends came when they could to help fence, repair, work on the ditch in Fletcher Park, ship cattle and add some variety to the mix that was much needed. Oh yes, they also came with useful skills and some humor. Along with them, we contracted with different individuals in the Valley to help repair the ditch in Fletcher park that provides the water to our reservoir as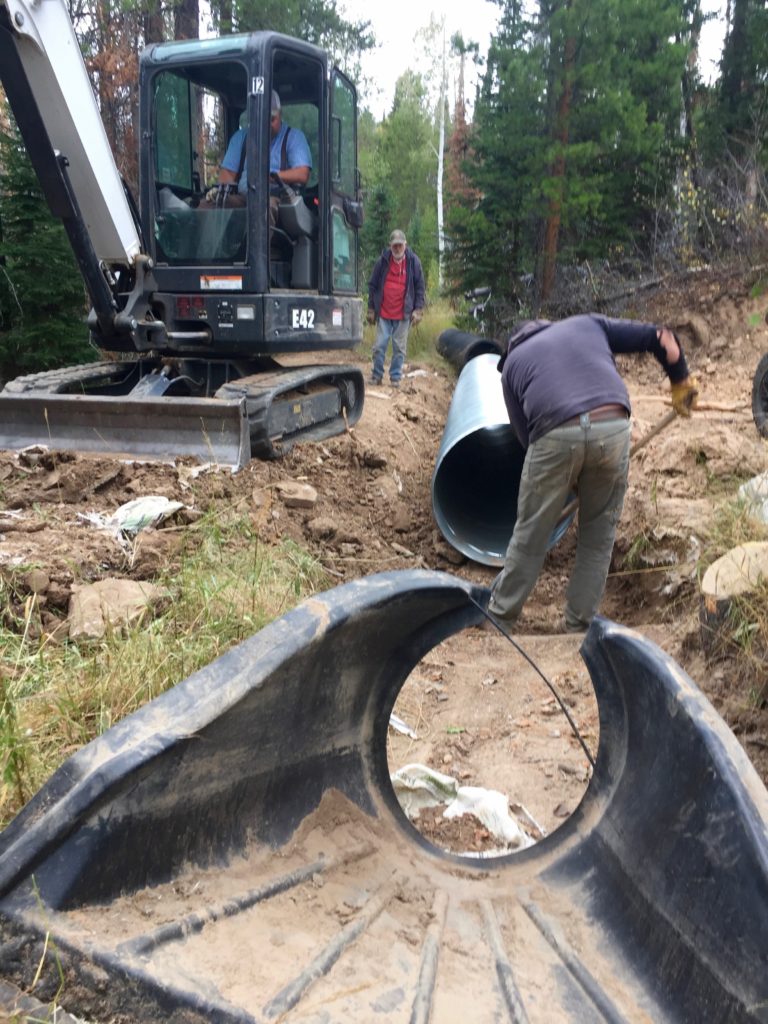 Weed Control: I would be remiss if I didn't mention the hours spent on an ATV spraying weeds in many of the pastures. Before doing this, a course must be taken and a test completed in order to obtain a license to apply chemicals to the invasive weeds. I suppose over 10 acres were sprayed and the targeted weeds were: thistle, oxeye daisies, curly dock and then some miscellaneous species here and there. It had been a few years since this was done and it was badly needed. All will need respraying in late spring and summer.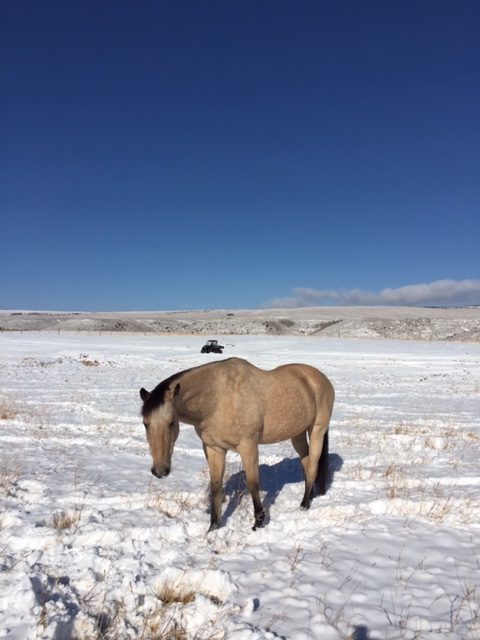 Horse News: We did send 6 horses to Colorado Horse Network for adoption. These were some of old and not so old favorites that needed less strenuous riding and a forever home to live out their days. The lucky ones are: Merlin, Blaze, Potus, Morango, Pal and Scarface. It is always hard to lose a horse but in this case, we did not lose them as someone else found them.
On The Horizon….2021:
We are not sure what direction we will take this coming season regarding guests as the pandemic still requires precautions for both staff and visitors. Terry and I are both of ages that put us in a higher risk group and although we will have had our vaccines, there are still many unknowns with the variants as well as the length of protection the vaccines provide. We are hoping we can have a limited guest season with some of our longtime guests but will not be opening the doors to new guests at this time.
Our yearling cattle are on pasture in California and we anticipate having a lesser number this season which will allow better recovery from last year's drought and some protection should this season be a repeat of those conditions in 2020. As of now, we have around 1100 head of cattle in California.
We send you our best wishes for 2021. As always, we enjoyed hearing from many during the holidays and getting cards with family news and pictures. Time to take down the old from the bulletin board and put up the new! Stay in touch and we will do the same.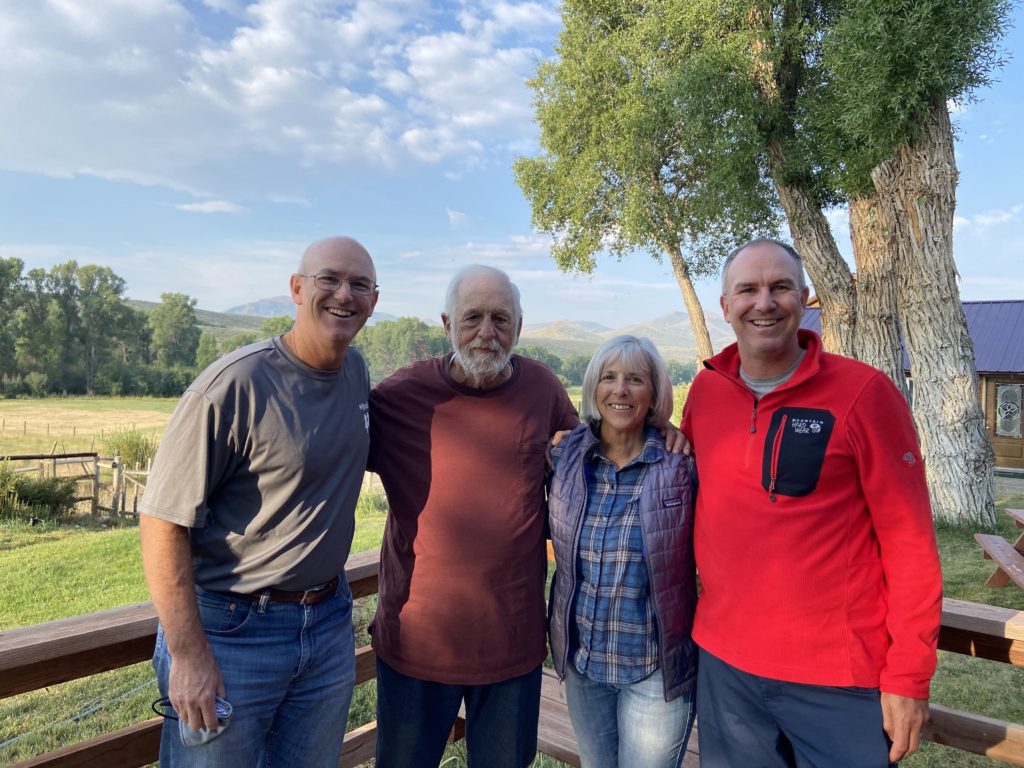 All our best,
Terry and Maureen