Ride the Range with Yogi, Martha McPherson
 August 23rd to August 30th, 2015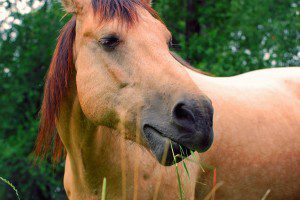 Om on the range… An open invitation to join the joyful combination of riding your horse and riding your breath…yoga to start the morning before the days ride, and yoga in the early evening to integrate all the sensations of your fabled day. Yogi and massage therapist, Martha McPherson, will be your guide in the pleasures of uniting breath and body in the art of yoga. A massage and yoga therapist living in Boulder, Colo., Martha's ever deepening knowledge of yoga will be shared with a practical and passionate approach, whatever your level. She received her certification with Michael Carroll, a master yogi, in 2009, studying Pranakriya yoga, and is also corepower certified. For more information on Martha go to http://www.themassagesymmetry.com/index.html
When planning this week with Martha, it became apparent that her motivation was being able to horseback ride.  She grew up riding, continues to ride and wants to experience riding at Focus Ranch. Yes, we are offering yoga this week and I have a hunch all will feel a great flow of warm breath and energy beginning on their horse.
<h4″>More About the Week:
Focus Ranch In August: Seasonal changes begin early at the 7000 ft. elevation. Daytime temperatures have moderated resulting in cooler mornings and evenings. Landscapes are highlighted with shades of gold and punctuated with the flowers of late summer-Indian Paint Brush, asters, wild geraniums, lupine- to name a few. The Little Snake River lazily flows, breaking the stillness of the ranch.
Wildlife and livestock are adjusting to the seasonal changes, offering opportunities for scenic working rides. This year, we anticipate having more cattle in late August than in past years because they will not yet have attained the target weight at which we plan to sell them. This means there will be more all day rides offered for those who prefer more hours in the saddle as well as shorter rides. Yoga sessions are optional. These are offered as an added benefit for those who would like to partake before and after riding under the guidance of a trained yogi, Martha McPherson.
This is a great time to come and ride as much as you would like and to participate in some of the other ranch offerings: hiking, birding, fly fishing, touring the countryside…
***Private yoga/massage sessions are available for an additional fee: private yoga-$50/hr. massage-$60/hr. 0r $80/1.5 hrs.
Regular weekly rates apply and include the group yoga sessions. Please inquire if you have specific questions. Yoga is an optional activity and offered at times of the day which will not interfere with the ranch activities.